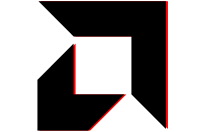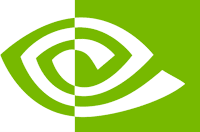 AMD Baffin: 855 MHz / 1200 MHz, , 14 nm.
NVIDIA GeForce GT 625M: / , 1 GB, 28 nm.
General Information
Here is the comparison of AMD Baffin and NVIDIA GeForce GT 625M by the date of release, starting price at the production and the number of scores in the performing rating. Also, you can see the code name and the architecture of graphics cores.
Place in performance rating
1 October 2012 (9 years ago)
Technical Specifications
It is the important section of comparison between AMD Baffin and NVIDIA GeForce GT 625M which depict real speed of graphics processors, technology of production and the number of transistors. Here you learn which TDP GPUs have and whether it is possible to run them in the mode of overclocking.
Manufacturing process technology
Floating-point performance
Thermal design power (TDP)
Dimensions and Compatibility
Comparing AMD Baffin and NVIDIA GeForce GT 625M, it is important to note the dimensions (length, width, and weight), interface and connectors.
Graphics memory (technical specifications)
GPUs' memory influences the speed of the processing of the calculation, rendering, drawing of graphics in games and many more. The bigger the GPU memory is, the more modern its standard (for example, GDDR6X) is. The higher the clock speed and capacity is, the better it is. It is time to know which GPU, AMD Baffin or NVIDIA GeForce GT 625M , has a better memory.
Port and Display Support
Let's compare AMD Baffin and AMD Baffin by the type of connectors, their number and the standard for connecting a monitor.
Technologies
Brand technology, used by companies for improving their production, is not accounted for the performing rating but can be useful for comparing the specs.
API support
The technology of the development complexes has various versions. Learn what the difference between AMD Baffin and NVIDIA GeForce GT 625M in these parameters is.
Advantages of AMD Baffin
Cheaper ($59 vs $310)
More pipelines (1024 vs 96)
Finer manufacturing process technology (14 nm vs 28 nm)
G-SYNC support
VR Ready
Multi Monitor
Advantages of NVIDIA GeForce GT 625M
1.85% faster in synthetic tests
Less power consumption (15 Watt vs 80 W)
So, AMD Baffin or NVIDIA GeForce GT 625M?
Which video card is better and more powerful? We recommend NVIDIA GeForce GT 625M .
AMD Baffin vs NVIDIA GeForce GT 625M in benchmarks comparison
GPU Benchmark performance
Being one of the most popular benchmarks for GPUs by far, 3DMark 11 is the authority among other programmes evaluating running or gaming performance. It supports tessellation, various calculating scenarios and account multithreading in GPUs testing.
It is professional testing of a GPU in the authoritative benchmark Passmark, which millions of users around the world trust. Only Passmark is able to give the complete picture of GPU performance in our rating, which you can see in this section.